18 million U.S. units sold 2016.
Hall of Fame inductee Randy Travis has scored eight platinum albums over his storied career, including 5X-platinum Always & Forever. His honors include seven Grammys, 10 ACMs and five CMAs.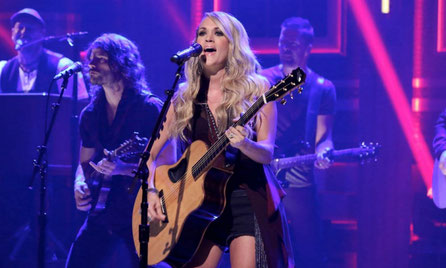 19 million U.S. units sold.
A seven-time Grammy winner, the 2005 American Idol champion has amassed more than 100 major honors and recorded 24 No. 1 singles, 13 of which she co-wrote. Of her six career albums, all have earned platinum status, including 8X-platinum Some Hearts.
23.5 million U.S. units sold.
Few artists' names are as synonymous with the word "legend" as Johnny Cash, the trailblazing star whose real life triumphs and struggles often sounded like the work of an imaginative storyteller. Over his long career, Johnny also expanded country music's reach tremendously with his 10 platinum albums, whether through his early, rocking hits, his groundbreaking live albums or his late-period creative renaissance.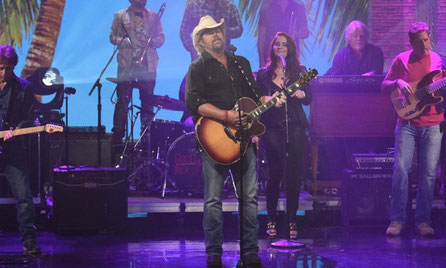 25 million U.S. units sold.
Since his debut single "Should've Been a Cowboy" shot up the charts to become his first No. 1 in 1993, Toby Keith has done things his way with his 12 platinum albums. Toby's tours have drawn more than a million fans each year for more than a decade straight, and his accolades include Artist of the Decade nods from Billboard and the American Country Awards, as well as the ACM's Career Achievement honor.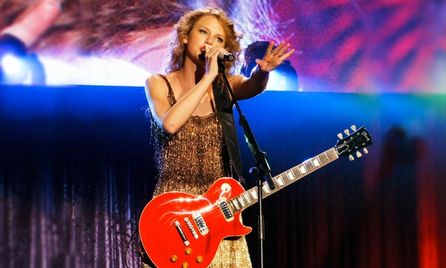 26.5 million U.S. units sold.
Before she became the princess of pop with her 2016 album, 1989, Taylor ruled the country charts with records Fearless (7X platinum), Taylor Swift (5X) and Speak Now (4X). The 27-year-old is by far the youngest person on this list (Carrie Underwood, 33)—so she'll undoubtedly catch many of the artists ahead of her—and she's already claimed 10 Grammys, 11 CMAs and eight ACMs.
No. 10: Linda Ronstadt (pictured right - with Dolly Parton & Emmylou Harris)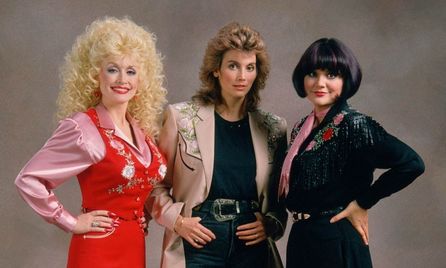 30 million U.S. units sold.
Country, folk, pop, rock . . . Linda has covered it all in her 40-plus-year career, but no matter which genre you associate her with, her success on the country music charts is undeniable. Linda has 14 platinum albums to her name, including four that climbed to the top of Billboard's Country chart, as well as 13 Grammys and two ACMs. And who could forget when she teamed up with Dolly Parton and Emmylou Harris to create the super-est of female super groups and release 1987's Trio.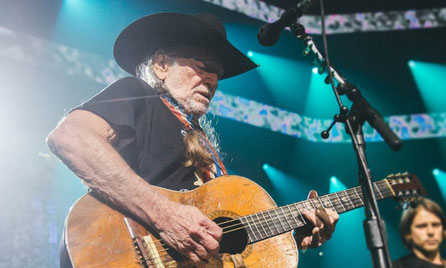 31.5 million U.S. units sold.
Smoke 'em if ya got 'em. And Willie's got 'em all. With a six-decade career and 200-plus albums, Willie is the creative genius behind the historic recordings of Crazy, Red Headed Stranger and Stardust. The iconic Texan has earned almost every conceivable award as a musician, including 11 Grammys, 9 CMAs, 5 ACMs and the Library of Congress' Gershwin Prize for Popular Song for his contributions to popular music.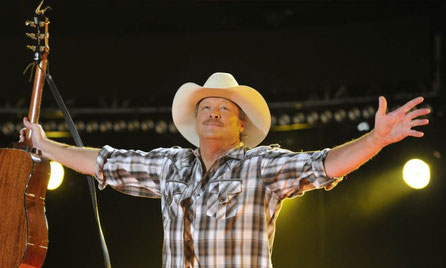 43.5 million U.S. units sold.
Since 1989, Alan has unleashed 35 No. 1 hits, dropped more than a dozen platinum albums and earned two Grammys, 16 CMAs (three for Entertainer of the Year) and 18 ACMs. Not bad for a man and his mustache.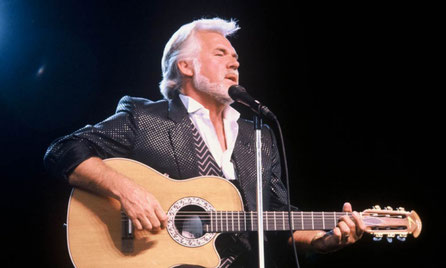 47.5 million U.S. units sold.
Kenny knows when to hold 'em and when to fold 'em, but his specialty is cashing in with his 16 platinum albums and one diamond album for sales of more that 10 million units. Kenny has recorded 24 No. 1 hits, 11 No. 1 albums, 25 Top 10 country albums and has won three Grammys, eight ACMs and six CMAs. Kenny was inducted into the Country Music Hall of Fame in 2013 and received the Willie Nelson Lifetime Achievement Award at the 2013 CMA Awards.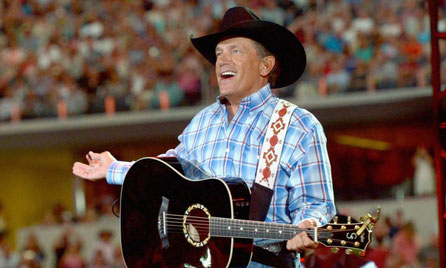 69 million U.S. units sold.
It would hardly be a stretch to consider George Strait the greatest country music artist of all time. He certainly has the numbers: 44 Billboard No. 1 singles (60 across all charts), the most of any artist in any genre of music, and 22 CMA awards, more than any other country entertainer. And few can match The Cowboy, as he's often referred to, for longevity. He's been a star practically since his debut in 1981 with "Unwound." George has been a model of consistency since that time, with 33 platinum albums to prove it.