---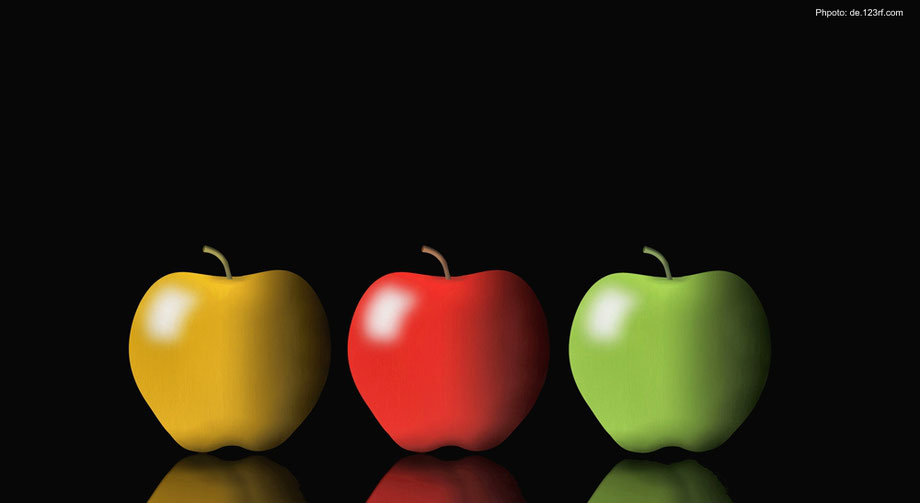 ---

Nash Country Daily | by Jim Casey | @TheJimCasey  |  March 7, 2018
Las Vegas Mass Shooting Families & Survivors to Share $31.4 Million From Victims' Fund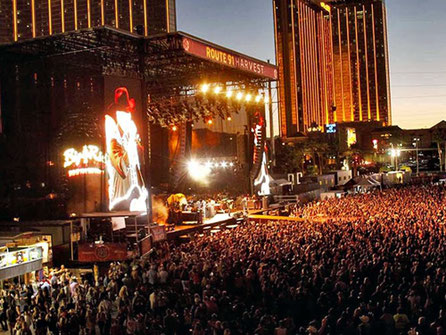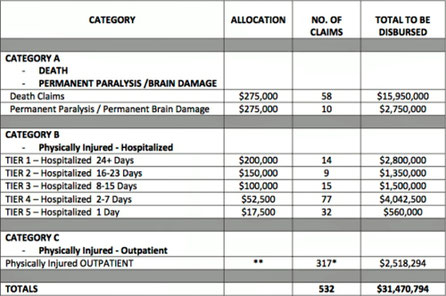 The Las Vegas Victims' Fund has raised more than $31.4 million that will be divvied up among those injured and the families of those killed during the mass shooting at the Route 91 Harvest Festival in Las Vegas on Oct. 1.
The Las Vegas Victims' Fund is a nonprofit that began as a GoFundMe account after the mass shooting that left 58 people dead and more than 800 injured during Jason Aldean's performance.
The plan allocated the $31.4 million among 532 claimants in categories identified by the Fund's committee of victim compensation experts.The families of each of the 58 people killed will receive $275,000, as will 10 survivors who suffered permanent paralysis or brain damage.
Other hospitalized survivors were allocated between $17,500 and $200,000 depending on the severity of their injuries. More than 90,000 donations were received. The allocation table is above.
---
Nash Country Daily | Published on 12.12.2012
Young Cattle Auctioneer Champion - America's Heartland
It takes speed, stamina and livestock savvy to be the best in the country when it comes to auctioning cattle. Bailey Ballou is a repeat winner at the annual event taking place, this year in Turlock, California. But also in the competition is a young man with the rhythm of a rap superstar, 18 year old Blaine Lotz.
---
Nash Country Daily | by Jim Casey | @TheJimCasey | April 12, 2017 
23 Years Ago Today, "Country Weekly" Magazine Premiered With Garth Brooks, Randy Travis & the Tush Push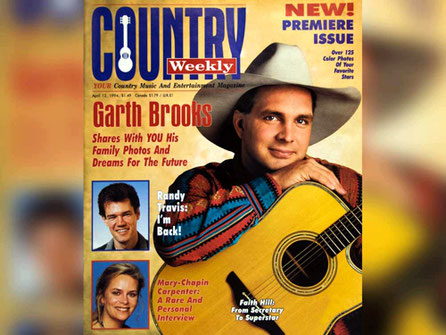 The inaugural issue of Country Weekly magazine debuted 23 years ago on April 12, 1994. While the print version of Country Weekly ceased in 2016, the content still lives at Nash Country Daily. 
Flipping through the magazine almost a quarter­century later, a few things caught our eye, including: 
●Garth Brooks on the cover, with pics of his newborn daughter,         Taylor, as well as his mom, in the cover story
●Randy Travis' feature story that documents his yearlong break           from music to make five movies, including photos with Clint             Eastwood, Mel Gibson and Arnold Schwarzenegger
●Detailed instruction on how to perform the Tush Push line dance     (oh, the good ol' days)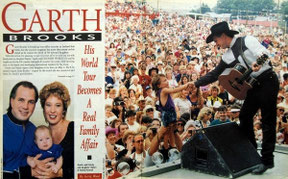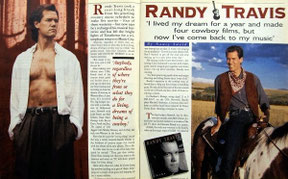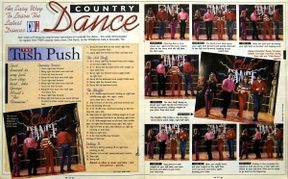 ---
Nash Country Daily | by Jim Casey | @TheJimCasey  |  April 4, 2017
Hall of Fame Songwriter Dean Dillon Shares the Story Behind «Tennessee Whiskey»
and Talks His New Documentary
"I wrote the song 35 years," said Dean to Nash Country Daily. "It was 4 o'clock in the morning and I had been drinking all night and I met a young lady by the name of Linda Hargrove and we decided to go home together - but not for what everybody thought. I had the idea for the song and we sat at her house at 4 o'clock in the morning and wrote that song. And the rest is history.
"I pitched it first to [George] Strait, but he turned it down. I pitched it to [George] Jones and he had a number [two] with it. David Allan Coe cut it, and Brad Paisley cut it, and then a couple years ago Chris Stapleton was messing around with it during rehearsals and started playing it the way he plays it, and it had a whole new life of its own. I was blow away when I heard Stapleton's version. I had written with Stapleton and I knew what kind of throat he had, and the first time I heard him sing it, I thought, 'Man, that's got some big ol' legs on it.'"
Hall of Fame songwriter Dean Dillon co-wrote "Tennessee Whiskey" with Linda Hargrove more than 35 years ago, after a night together at Nashville's Bluebird Cafe. Since that time, "Tennessee Whiskey" has been recorded by a who's who of artists, including David Allan Coe (1981), George Jones (1983) and Brad Paisley. In 2015, Chris Stapleton put his pipes on the song for his debut solo album, "Traveller", and it shot to the top of Billboard's Hot Country Songs chart after Chris' back-and-forth duet with Justin Timberlake at the 2015 CMA Awards.
This year, "Tennessee Whiskey" was nominated for ACM Song of the Year. While it was ultimately bested by Thomas Rhett's "Die a Happy Man" on Sunday night (April 2), Dean made the rounds on the red carpet before the ACM Awards to talk about the song and his upcoming documentary, Dean Dillon, "Tennessee Whiskey", which will air later this year.
Veröffentlicht am 23.04.2015
---
Nash Country Daily | by Jim Casey | @TheJimCasey  |  October 28, 2016
Who Are the Most Marketable Country Stars?
Carrie Underwood, Reba McEntire and Dolly Parton, According to Nielsen
In addition to monitoring radio airplay, online streaming and music consumer behavior, Nielsen is the authority in tracking what music people are buying both in-store and digitally. That's why outlets like Nash Country Daily and Billboard, among others, often cite Nielsen's statistics in its articles and charts. An interesting stat that NCD came across this week: Nielsen has also developed its own N-Score, a metric that helps determine the marketability and endorsement potential of athletes, actors and musicians by taking into account factors such as awareness, likeability, influence, role model status, style and success. To get an N-Score, Nielsen fields surveys to more than 1,500 people every week with about 50 different celebrities.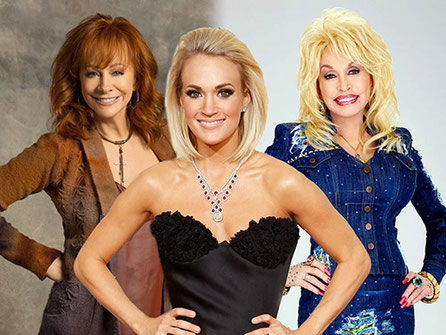 1. Carrie Underwood
2. Reba McEntire
3. Dolly Parton
4. Garth Brooks
5. Shania Twain
6. Willie Nelson
7. Kenny Rogers
8. Faith Hill
9. Marie Osmond
10. Keith Urban
11. Blake Shelton
12. Miranda Lambert
13. Tim McGraw
14. Brad Paisley
15. George Strait
Carrie, who tops the list, has her own fitness line, Calia, as well as endorsement deals from Olay and Almay. Reba has her own beauty line, Reba Beauty, and a home goods line available at Cracker Barrel, while Dolly's Dollywood theme park has remained one of the biggest tourist attraction in the state of Tennessee for decades, drawing more than three million visitors each year.
A few notable names omitted from the list include Luke Bryan, Kenny Chesney and Toby Keith, who all have lucrative portfolios and endorsement contracts. Interesting stuff, nonetheless.
---
Nash Country Daily | by Jim Casey | @TheJimCasey | September 29, 2016
«Forever Country» Becomes the Third Single to Debut at No. 1 on the «Billboard» Hot Country Songs Chart
When the Country Music Association rounded up 30 of country music's biggest names for one all-star medley, "Forever Country," everyone knew it would be big . . . just not this big. The new mashup, which features a fresh take on three of country's most classic songs - John Denver's "Take Me Home," Willie Nelson's "On the Road Again" and Dolly Parton's "I Will Always Love You— debuted at No. 1 on Billboard's Hot Country Songs chart, a feat
accomplished by only two other songs: Garth Brooks' "More Than a
Memory" in 2007 and Craig Wayne Boyd's "My Baby's Got a Smile 
on Her Face" in 2015.
"Forever Country," which was produced by Shane McAnally, features vocals from Willie, Dolly, George Strait, Reba McEntire, Alan Jackson, Tim McGraw, Blake Shelton, Carrie Underwood, Faith Hill, Keith Urban, Miranda Lambert, Alabama, Brooks & Dunn and many more.
"It's a big event, something we really haven't seen before, I think that's a big part of it," says John Shomby, NASH director of programing. "It represents every generation of country. It's one of those things that will be very popular through the CMA Awards [Nov. 2]. My prediction is that the CMA Awards will start the show with it."
Since 2012, the Billboard Hot Country Songs chart has been based on airplay, sales and streaming. According to Nielsen, "Forever Country" sold 93,000 downloads in its first week (#1), had 5.7 million streams (#1) and registered 5.4 million impressions (#33).
---
---
*Immanuel Kant
Created: 20161029
Updated: 20180625 | 20190115 | 20190902 | 20200223 | 20200407