---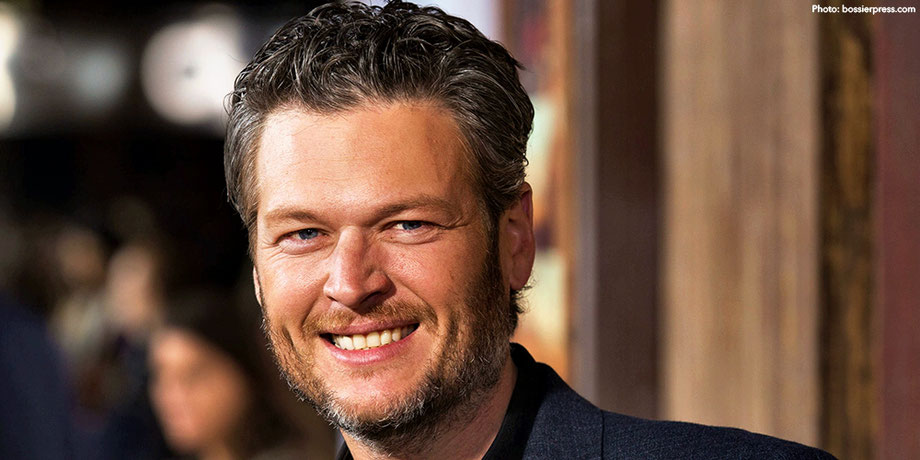 Blake Tollison Shelton (born June 18, 1976) is an American country music singer, songwriter and television personality. In 2001, he made his debut with the single "Austin". The lead-off single from his self-titled debut album, "Austin" spent five weeks at number one on the Billboard Hot Country Songs chart. The gold-certified debut album also produced two more top 20 hits ("All Over Me" and "Ol' Red"). Although the album was released on Giant Records Nashville, he was transferred to Warner Bros. Records Nashville after Giant closed in late 2001.
His second and third albums, 2003's "The Dreamer" and 2004's Blake Shelton's "Barn & Grill", were each certified gold as well. His fourth album, "Pure BS" (2007), was re-issued in 2008 with a cover of Michael Bublé's pop hit "Home" as one of the bonus tracks. His fifth album, "Startin' Fires" was released in November 2008. It was followed by the extended plays "Hillbilly Bone" and "All About Tonight" in 2010, and the albums "Red River Blue" in 2011, Based on a True Story... in 2013, "Bringing Back the Sunshine" in 2014, and "If I'm Honest" in 2016. Overall, Blake Shelton has charted 31 country singles, including 21 number ones, 16 of which were consecutive. The 11th No. 1 ("Doin' What She Likes") broke "the record for the most consecutive No. 1 singles in the Country Airplay chart's 24-year history". He is a six-time Grammy Award nominee.
Shelton is also known for his role as a judge on the televised singing competitions Nashville Star, Clash of the Choirs, and The Voice. He has been on The Voice since its inception, and four out of the ten seasons (2-4, 7) his teams have won. From 2011 to 2015, Shelton was married to fellow country singer Miranda Lambert.
---

by Jim Casey | @TheJimCasey  |  December 8, 2017
Watch Blake Shelton Dance in His Undies Thanks to Some Digital Deception
by Ellen DeGeneres
Gwen Stefani sat down with Ellen DeGeneres for an interview today (Dec. 8), and it didn't long for the hostess to start poking a little fun at Gwen's boyfriend, Blake Shelton, People's Sexiest Man Alive.
Ellen utilized some digital deception to depict Blake in his skivvies during a recent duet with Gwen on The Voice.
"He's just full of himself now," Ellen said jokingly. "His name's on his underwear. Wonder where he go that idea?"
Check out Ellen's whitey-tighty trickery on the left.
---
by Jim Casey | @TheJimCasey  |  November 21, 2017
«People» Magazine's Sexiest Man Blake Shelton Says
«There Is Nobody Talking George Strait Into Doing a Photo Shoot»
When Blake Shelton was bestowed People's "Sexiest Man Alive" title, he knew a bad mood was looming.
As far as Blake is concerned, photo shoots are the worst part of his "job." But as the Oklahoma crooner told Kix Brooks on American Country Countdown, he can be talked into it, unlike the King of Country, George Strait.
"Photo sessions, without question, are the [worst thing I have to do]," says Blake. "In fact, I did a magazine [shoot] - it's been like three years ago now - and it was Men's Journal. And it was a photo shoot and interview, and they did great, they didn't do anything 
wrong, but that's when it hit me, 'I absolutely don't care . . . I am not doing them anymore.' And, I'll be damned if they didn't talk me into doing one about three weeks ago again.
"I'm in a bad mood the days I wake up and know there's a photo shoot for an album or anything or for The Voice promo . . . it's a waste of a day. To me, you outta be able to get away with a picture once every 10 years. George Strait—you can't tell me George Strait doesn't use the same pictures from album shoots since 1989. There is nobody talking George Strait into doing a photo shoot."
Watch Blake and Kix talk about photo shoots, George Strait and much more.
---
by Jim Casey | @TheJimCasey  |  July 3, 2017
Watch Blake Shelton Rev Some Engines in New NASCAR Opening
For the third year in a row, Blake Shelton and his 2014 No. 1 hit, "Bringing Back the Sunshine," will open NBC's NASCAR coverage on television. The reworked clip features Blake performing the song onstage, interspersed with race footage and driver close-ups, including Dale Earnhardt Jr., Kyle Bush, Danica Patrick, Brad Keselowski and more.
Watch the new clip on the left.
---
by Jim Casey | @TheJimCasey  |  June 9, 2017
Watch Blake Shelton Team With the Oak Ridge Boys to Sing "Elvira" at the Grand Ole Opry
As Blake Shelton was headlining a gig at the Grand Ole Opry last night (June 8), the Oak Ridge Boys were doing the same thing across town at Ascend Amphitheater.
Once the Oaks finished their set, they hopped on their bus and motored over to the Opry, where they joined Blake onstage for a rendition of "Doing It to Country Songs" before transitioning into crowd-favorite "Elvira."
Watch Blake and Oak Ridge Boys in action.
---
by Jim Casey | @TheJimCasey  |  April 13, 2017
Blake Shelton Reaches Defamation Settlement With "In Touch" Magazine Over "Rehab" Cover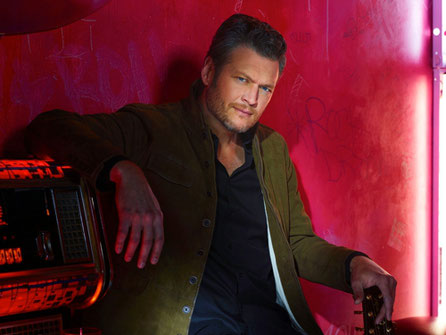 According to TMZ, Blake Shelton has reached a settlement with In Touch magazine over its September 2015 issue that featured a cover story with the headline "Rehab for Blake: He Finally Hits Rock Bottom." The accompanying article portrayed Blake as an alcoholic with several of the singer's alleged drunken antics.
Blake denied the incidents occurred and filed a defamation lawsuit against In Touch and its parent company Bauer Publishing Co.
During a filing Thursday (April 13) in a Los Angeles federal court, lawyers for Blake and In Touch asked the judge to dismiss the defamation lawsuit filed by Blake. The filing did not include any details of a settlement.
A source told TMZ that "In Touch shelled out an undisclosed amount of money to make the suit go away."
---
by Lisa Konicki | @LisaKon127  |  March 2, 2017
Blake Shelton Immortalized in Wax For Madame Tussauds Nashville Attraction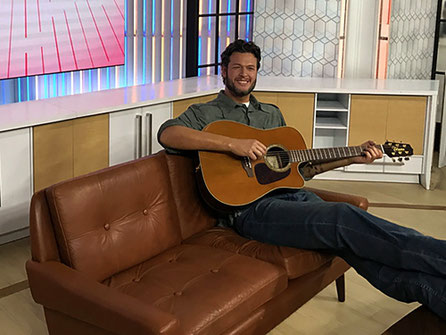 Famous pop star girlfriend and No. 1 hits aside, Blake Shelton is now immortalized in wax. 
Blake will be a part of the Madam Tussaud's Nashville attraction when it opens it's doors in April. The Voice coach will be donning his signature blue jeans, button down shirt, a pair of cowboy boots - that Blake donated himself - and a custom-made Takamine P5DC WB guitar, modeled after his own guitar.
In the attraction, you'll find Blake hanging out in a backstage area, on a brown leather couch so fans can cozy on up to the superstar and grab a photo.
Additional figures hitting the stage at Madame Tussauds Nashville include Beyoncé, Billie Holiday, Blake Shelton, Bob Dylan, Carrie Underwood, Ella Fitzgerald, Elvis Presley, Jimi Hendrix, Johnny Cash, Katy Perry, Keith Urban, Kenny Rogers, Little Jimmy Dickens, Louis Armstrong, Miley Cyrus, Minnie Pearl, Rayna Jaymes & Deacon Claybourne, Rihanna, Stevie Wonder and Taylor Swift.
Each Madame Tussauds figure involves teams of professional artists and sculptors who spend months on extensive research and take more than 300 measurements to recreate world-famous icons.. - Madame Tussaud's Nashville is slated to open its newest location in Nashville on April 14.
---
by Jim Casey | @TheJimCasey  |  March 7, 2017
Blake Shelton's Childhood Home Is for Sale in Ada, Oklahoma, for $250,000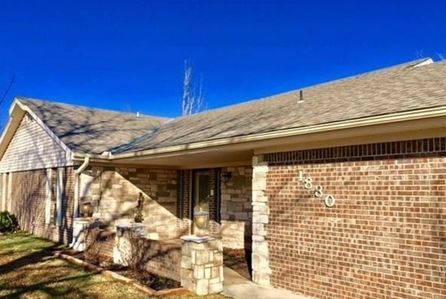 Have you ever dreamed of sleeping in the same room that Blake Shelton grew up in? If you have, all you need to make that dream come true is $250,000 (and some professional mental help).
Blake's childhood home in Ada, Okla., is for sale for a modest $250,000. The three-bedroom, 2.5-bath home was recently put on the market by Blake's mother, Dorothy, who moved to the Lake Texoma area (Okla./Texas border) a few years ago and had been renting out the home in Ada.
The ranch-style home was built in 1973 and features 3,140- square-feet of living space, including a rustic great room, living room with fireplace and spacious back patio.
Check out some pics of the Shelton homestead.
---
by Jim Casey | @TheJimCasey (http://www.nashcountrydaily.com/author/jcasey/) | August 5, 2016
Watch Blake Shelton Dish About Gwen Stefani, Bette Midler, Miley Cyrus & Perform on "Late Night With Seth Meyers"
Blake Shelton covered a lot of ground as both an interviewee and musical guest on Late Night With Seth Meyers last night (Aug. 4).
In addition to sipping on his Smithworks Vodka with Seth, Blake dished on a number of topics, including his girlfriend Gwen Stefani ("I still can't believe it. I think she must have, like, some vision problems, like maybe she needs help, I don't know.") and working with mentor Bette Midler on the upcoming season of The Voice ("It's crazy . . . she is so awesome."). He also talked about new Voice coaches Miley Cyrus and Alicia Keys and performed his current single, "She's Got a Way With Words."
---
---

---
---
*Immanuel Kant
Created: 20160803
Updated: 20180317 | 20180928 | 20190425 | 20190907
Wikipedia: This page was last edited on 1 September 2019, at 23:26 (UTC).